Swagelok Scotland, Teesside & Ireland is your local Sales and Service Centre for Swagelok
Let us become your fluid management partner helping you with all your fluid management responsibilities - from high-quality product provision, to unique problem resolution through custom solutions.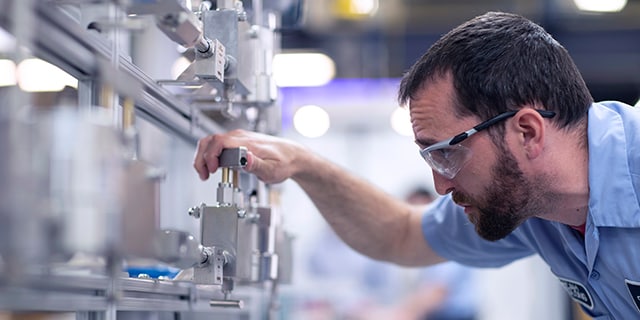 Our assembly technicians are trained and certified to build standard solutions for grab sample systems, mechanical seal support systems, gas distribution panels, and other instrumentation systems that handle liquids and gases.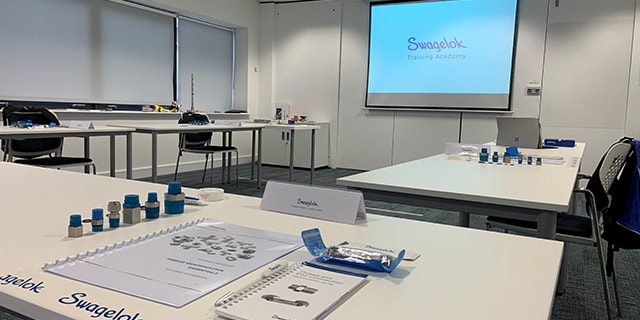 Through Swagelok training programs, our fluid system experts can equip your team members with the knowledge and skills needed to overcome day-to-day challenges. Click here to see our list of courses.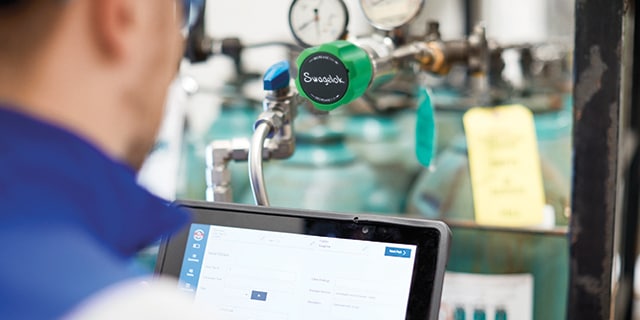 Our field services team can not only assist with component selection and system design, but also help you find fluid system problems and measure their impact on your business through small bore tubing inspection, hose advisory services or analytical system evaluation.
Your Local Swagelok Sales and Service Centre
Swagelok Scotland (Head Office)
Silvertrees Drive
Silvertrees Business Park
Westhill, Aberdeen
AB32 6BH
+44 (0)1224 759900
Swagelok Teesside
STEM Centre
Middlesbrough College
Windward Way, Middlesbrough
TS2 1QG
+44 (0)1642 636320
Swagelok Ireland
Unit 20, Southern Cross Business Park
Boghall Road
Bray, Co. Wicklow
A98 F590
+353 (1) 2864088
For a location map and hours of operation
Service Area
Scotland, Teesside & Ireland