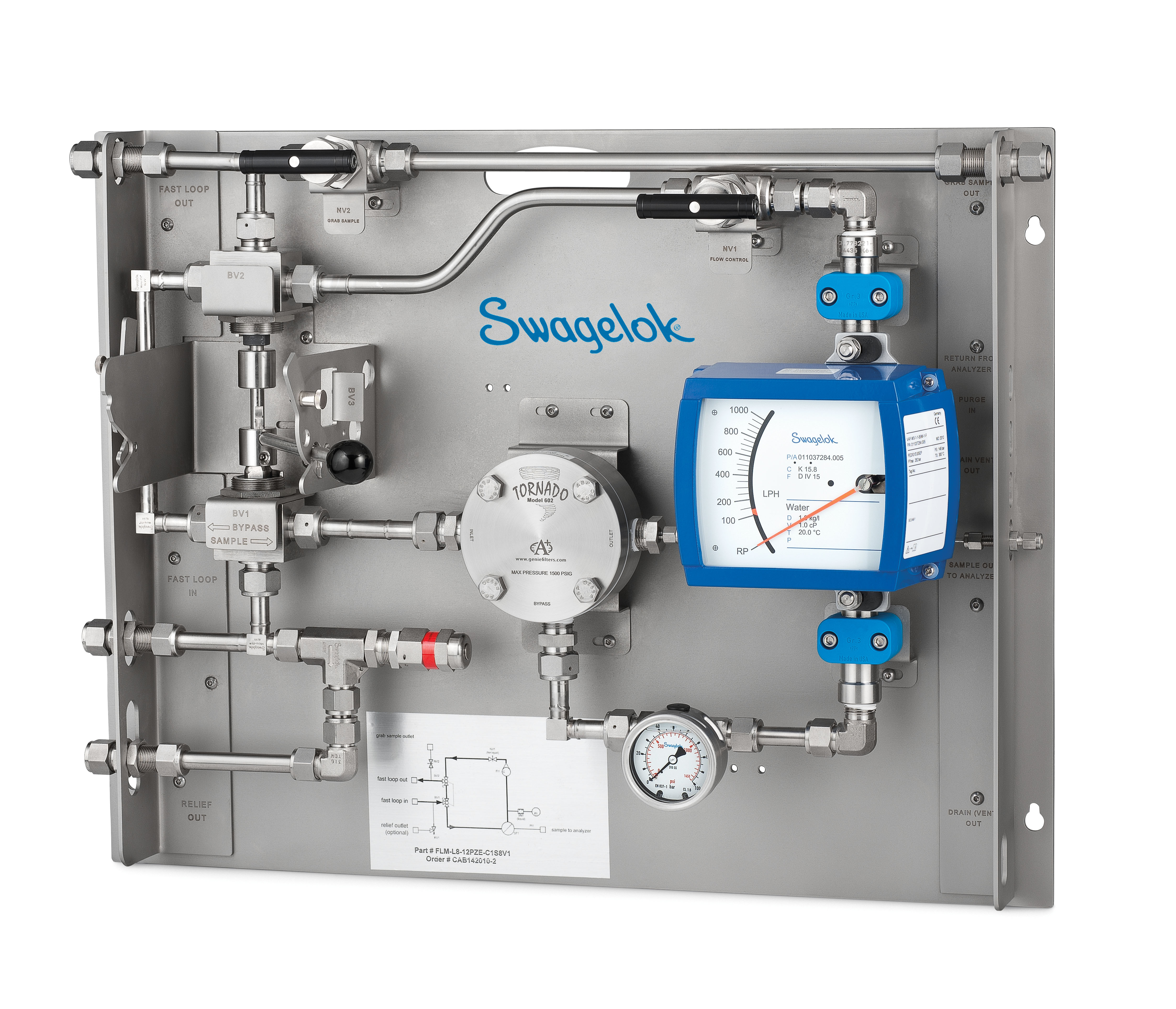 Our team of Swagelok Certified Installers provide greater value to you, our customer, by reducing your overall costs through reduced planning, assembly and purchasing costs. We are a local presence backed by a global organisation with product and application expertise that enables customers to realise the benefits of using genuine Swagelok products coupled with closely controlled assembly capabilities.
Swagelok gas distribution systems can help improve the safety of gas delivery systems and increase uptime through system evaluation and assembly services. Click to find out more.
Specifying the correct grab sampling system is key to ensuring you obtain a representative sample, without causing injury to operators or potential damage to equipment or the environment. Find out how Swagelok can help.
Swagelok's mechanical seal support systems are designed to maximise the life of mechanical seals and the reliability of rotating equipment by maintaining lubrication and system pressure and providing properly conditioned fluid flows. Click here for more information.
We provide the most frequently requested configurations for gas bottle or inline service utilising K-series pressure reducing regulators. Click to take a look at some of our regulator assemblies.
Benefits of our assembly services:
Assembly backed by the Swagelok limited lifetime warranty
Technical support and industry knowledge assures efficiency in product selection and reduced footprint
Only the highest quality components
3D CAD capabilities
Fully tested and certified prior to delivery
Download a copy of our Assembly Services brochure
For further information on our assembly services (custom solutions) email scots.CAD@swagelok.com or call +44 (0)1224 759900.