Swagelok actively supports companies developing alternative fuel technology, designing fluid system components and assemblies for use in hydrogen applications.
We offer a wide range of fluid system components suitable for hydrogen service; on-vehicle and through hydrogen infrastructure applications. Our solutions range from easy-to-install tube fittings to custom-designed fluid system assemblies that deliver long-lasting performance.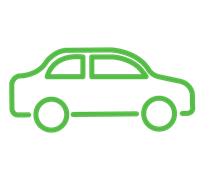 Selecting the Right Components
While there are a variety of compression tube fittings and other styles that may be applicable to hydrogen fuel systems, very few are designed to satisfy the many unique performance demands hydrogen applications require. Hydrogen fuel cell technology requires high-integrity fluid system components to fill and store hydrogen in cylinders and transfer it to the fuel cell on the vehicle. Swagelok offers a wide range of fluid system components for use in many types of hydrogen-related applications including the infrastructure that produces, transports, compresses, stores, and fills cylinders with hydrogen, and for on-vehicle use. Swagelok tube fittings and FK series fittings were engineered specifically for use in hydrogen applications, with a patented design, EC79 (now retired) and EIHP certifications, and pressure ratings of up to 1551 bar with the twin ferrule FK series.
Material Selection Matters for Hydrogen Applications
We not only understand the fluid system performance needs of industry, but also complex approval processes and compliance requirements that govern them. Our material scientists can apply expert-level understanding of metallurgy and chemical compatibility to help you identify not only the correct designs, but also the right materials for your challenging applications. Minimise corrosion, hydrogen embrittlement and other issues by working with specialists to choose fluid system components that have all the appropriate certifications, approvals and compositions in both unique and demanding applications.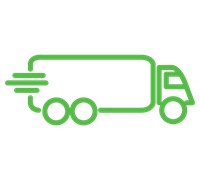 Assembly Services
Our engineers can deliver fully assembled and tested fluid systems configured to suit your requirements, or they can customise existing Swagelok products to align with your specifications. Filling, distribution, priority and control panels as well as tubing manifolds, our fluid system design and assembly solutions are thoroughly tested, inspected, packaged and covered by Swagelok's Limited Lifetime Warranty allowing your team to focus their attention on more pressing tasks than designing and assembling systems.
Practical Training
Our Hydrogen Small Bore Tubing Course is ideal for technicians, maintenance and engineering personnel involved in the installation, maintenance, inspection and design of hydrogen applications and small bore tubing gas delivery systems. This course can be delivered onsite, offshore, online or at one of our training academies providing convenient access to the knowledge needed to keep critical fluid systems safe and productive. For further information or to register your interest in this course, email our training team.
Onsite Inspection Services
Our onsite inspection services can help you minimise unnecessary costs and fluid system downtime while avoiding potential safety hazards and environmental risks, helping you attain the performance you need from fluid systems on light or heavy-duty vehicles, at mobile or stationary fuelling stations, or in a production facility. Our certified field engineers can help you:
Detect and address costly or dangerous fluid leaks caused by improper component installation or product selection
Evaluate hoses and recommended maintenance improvements to maximise component longevity and worker safety
Adjust system designs and component selection to prevent future issues and enable better long-term performance
Prioritise steps to make improvements based on return on investment calculations
The need for sustainability is driving innovation across the transportation market. Click to learn more about our transportation capabilities: Swagelok® Transportation Solutions
To find out how Swagelok Scotland, Teesside & Ireland can help you, call +44 (0)1224 759900 or email info@scotland.swagelok.com.