Course Aims
To provide delegates with an understanding of the properties and behaviour of hydrogen and identify the hazards hydrogen could pose to their own environment or that of end users.
Achieve a comprehensive understanding of Swagelok® tube fittings and related products, and instruct on the correct installation, maintenance, and troubleshooting techniques to ensure leak-free connections, increase system efficiency and improve system safety.
To provide an awareness of standards and best practices when working with hydrogen systems and high-safety factor hydrogen applications and gas delivery systems.
Target Audience
Technicians, maintenance and engineering personnel involved in the installation, maintenance, inspection and design of hydrogen applications and small bore tubing gas delivery systems.
Course Content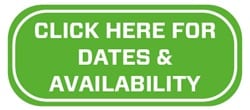 Understanding of hydrogen leakage, its implications, and best practice leak testing for these applications
Safe tube fitting installation procedures for hydrogen applications and high-safety factor systems
Correct material selection and hydrogen embrittlement
Identify component parts required to make a leak-free connection
Correct thread installation and sealing methods (SAE, NPT, BSP, etc)
Metric v fractional component part identification
Correct tube handling, preparation, and bending
Awareness of HV35 and HV70
Tube bending techniques including practical activities.
Course Delivery
Instructor led classroom and training workshop
Certification
Swagelok® Certificate of Completion - valid for 3 years (subject to successful completion of both practical and theoretical exams).
Course Length
1 day - 50% Practical, 50% Theoretical
Course Dates and Availability
This course can be delivered at one of our training academies, at your own premises or offshore. Contact our training team to discuss a date to suit your requirements.
Course Synopsis
To download a copy of the course synopsis click Here
Contact
For further details about this course or to speak to one of our training team email scots.training@swagelok.com or call +44 (0)1224 759916.