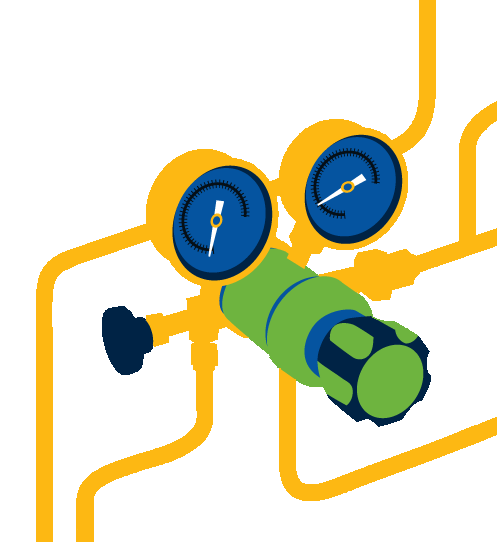 Thank you for clicking through.
The next time you purchase a regulator, expect more.
Most regulators only come with…the regulator. But you'll always
get more with Swagelok.
Every regulator that you purchase from us will deliver reliable results,
plus all of the fluid system knowledge, expertise, and local support
you need to fully optimize your system.
Benefit from our 60 years of fluid system technology.
Access comprehensive system knowledge, not just regulators.
Receive local support
Draw on one source for your entire fluid system solution
Get more. Start now. Tap our fluid
system knowledge and expertise.