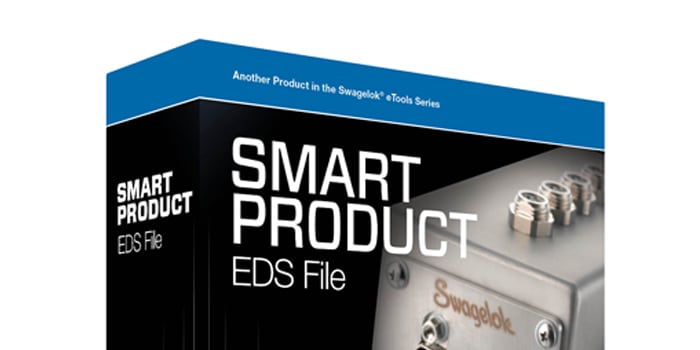 Swagelok Smart Products - Electronic Data Sheet (EDS) for use with VCM and PTX
The EDS file is a structured ASCII text file that contains a description of the network configurable parameters inside a smart product device. The file enables network configuration tools to interpret data transmitted from the device and configure various device parameters.
Note: Altering the EDS in any way voids the product warranty.
To Download and Set Up the EDS file:
Download the EDS file and icon file from the table below.

The files are compressed. WinZip® is needed to extract the files.

Open your network configuration tool. (sold separately)
Register the EDS using the network configuration tool.
Connect the smart product device to the network.
Scan the network for the device and configure it using the network configuration tool.