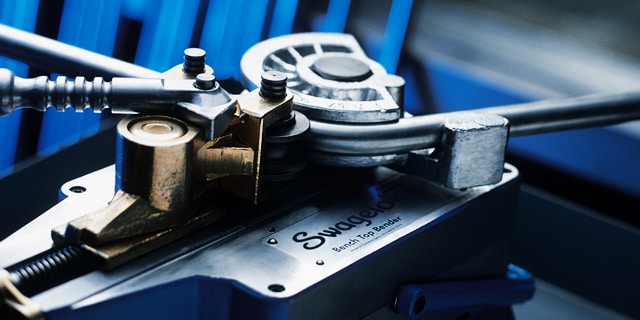 Tube Bending Provided by Swagelok Southwest
Swagelok Southwest provides hand tube bending with 1/8 – 1/2" diameter range. Mechanical bending is also available with our bench top bending system which has a 1/4" – 1 1/4" diameter range availability. Our electric tube bending unit completes our tube bending assortment with a capacity from 1" – 2" diameter.
You can purchase this service separately or tube bending can be included as part of a fluid system assembly or sub-assembly package.
We offer Tube Bending Tool Rental and a Tube Bending Training Class.
Contact Us to let us know how we can help you.
Return to the Custom Solutions Home Page