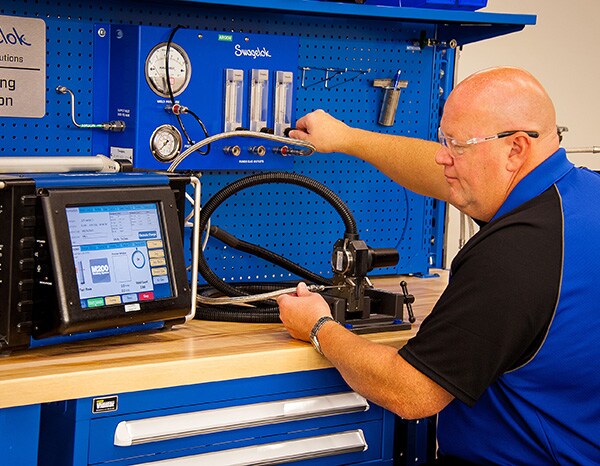 Orbital Welding by Swagelok Southwest
Swagelok Southwest provides orbital welding for tubing size range from 1/8" – 4" diameter.
We perform General Industrial welding as well as Ultra High Purity (UHP) welding in our Certified Class 100 Clean Room.
We can support special one-off projects as well as support larger volume projects utilizing multiple technicians and welding stations.
If you wish to perform your own orbital welding, we offer Orbital Welding System Rental and Orbital Welding System Training.
We invite you to Contact Us so that we may discuss your immediate requirements.