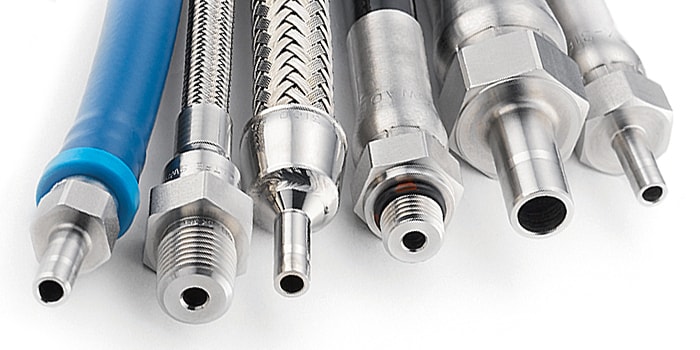 What Hose Do You Need?
Swagelok Southwest offers hose and flexible tubing in custom lengths, diameters 2" and under, and with a wide variety of end connections.
Swagelok PB Series multi-purpose rubber hose is available in custom lengths from 1/4"– 1" ID. General purpose hydraulic hose can also be assembled locally by one of our certified technicians.
Locally Stocked Hose
In addition to our locally assembled hoses, Swagelok Southwest stocks all metal and metal braided fluoropolymer hoses already assembled and tested.
Contact Us
to get started on your custom hose project.
Shop our broad range of Swagelok Hoses.
Download our Hose and Flexible Tubing Catalog.
Return to Custom Solutions Home Page