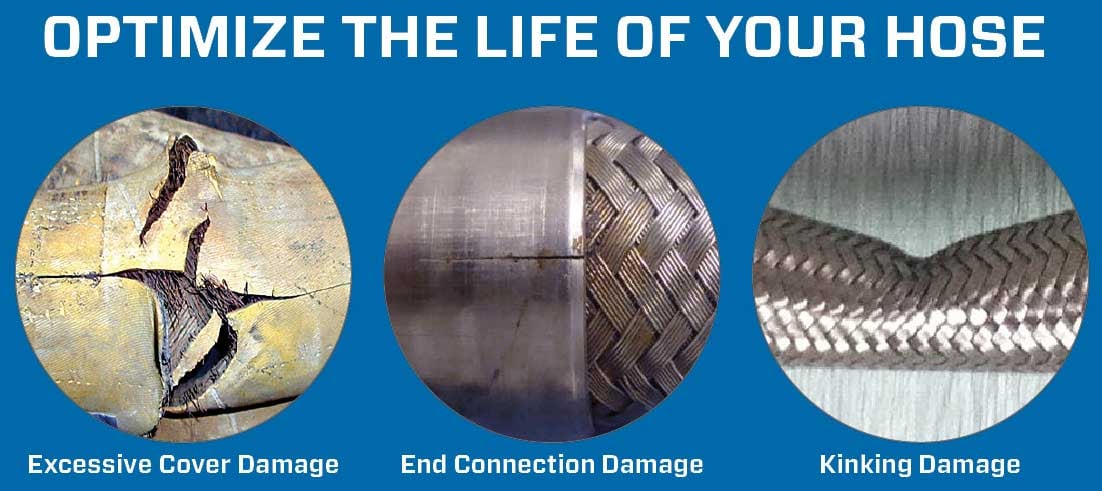 Engineered to Take the Pressure Off of You: Swagelok Hose Advisory Service
Unplanned downtime, repeated hose replacement, lost of profits, safety incidents. Failed hose assemblies require time and resources you just don't have. It's better to be prepared by taking a preventative approach. Let Swagelok Hose Advisory Services help. Our experienced experts will visit your facility and evaluate your systems, advise on enhancements, and help improve your operations. From reduced maintenance costs and extended hose life to increased safety, we're here to take the pressure off of you.
Video Overview:
What's Included?
A thorough discussion of your facility's goals.
A visual analysis of all hose systems.
A detailed, expert-reviewed report.
Prioritized improvement recommendations and suggestions with replacement options.
Preventive maintenance schedules and hose inspection recommendations for your specific facility.
A hose register update with our survey findings or creation of a new database, depending on your facility's needs.
Contact Us to Get Started:
Randy Huggard
Technical Sales Representative
& Swagelok Certified Hose Advisor
(505) 842-0213
Explore Additional Resources: