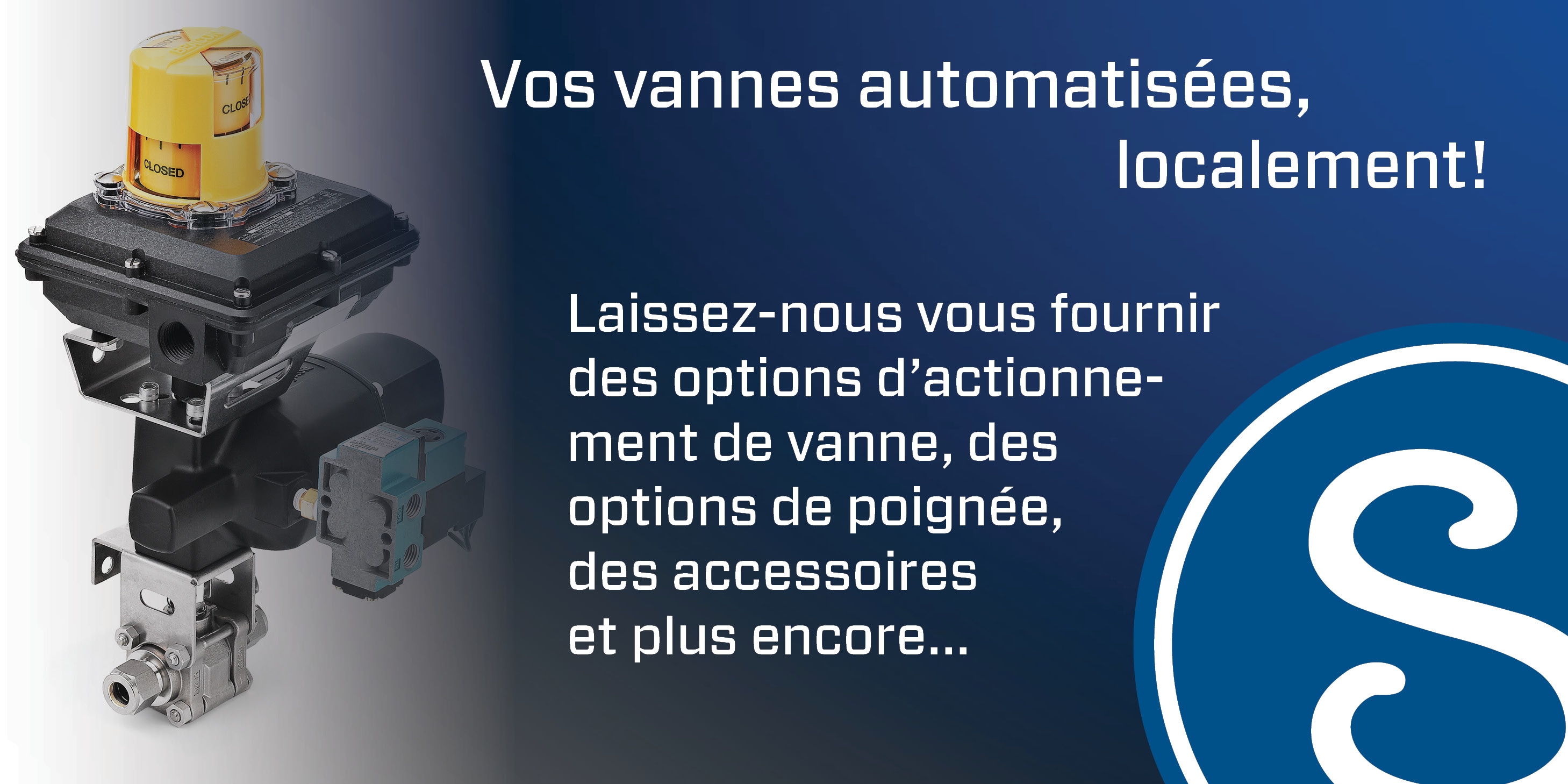 With the compensating seat and stem packing design, the Swagelok 60 Series valve is perfect for automation.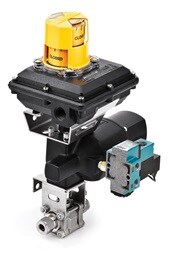 Valves can be automated in our fabrication facility in Quebec to meet any fail safe mode you require. Valves can be air-actuated or electro-pneumatic, with or without spring return. We also have an all-electric actuator for ½ inch and smaller valves.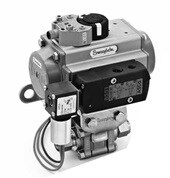 Valves can be dual-mounted on a single actuator for simultaneous operation. You can add visual or electronic position indicators. ISO 5211 actuators are available that also incorporate surface mount solenoid.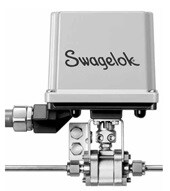 Pneumatic Actuators
Swagelok rack and pinion pneumatic actuators are compact, lightweight, easily assembled and can be operated with standard shop air. They are available in spring-return and double-acting modes.
ISO 5211 Compliant Pneumatic Actuators
Rack and pinion pneumatic actuators are suitable for general applications. Available in spring-return and double-acting models.
Valve Handle Options
Lever handles with vinyl sleeves are standard, except for thermal service (T60M) valve handles which have no sleeves.
Also available are:
Oval handles
Locking brackets for lever and oval handles
Oval latch lock handles
Replacement vinyl sleeves
Vented Valves
2 way ball valves are available with Internal or External vent. These vents are available for either upstream or downstream service.
Low Dead Space Inserts
Reduces fluid entrapment around the ball, stem and seats. Not for use on steam, thermal or fire series valves.
Panel Mount Kits
Allows for vertical or horizontal mounting. The swing out design of 4-bolt valves allows fast and easy maintenance with the valve inline.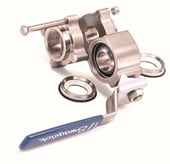 Interested in learning more about Swagelok's 60 Series offering? Click below:
60 Series Catalog
60 Series Interactive Playbook
60 Series Quick Reference Guide