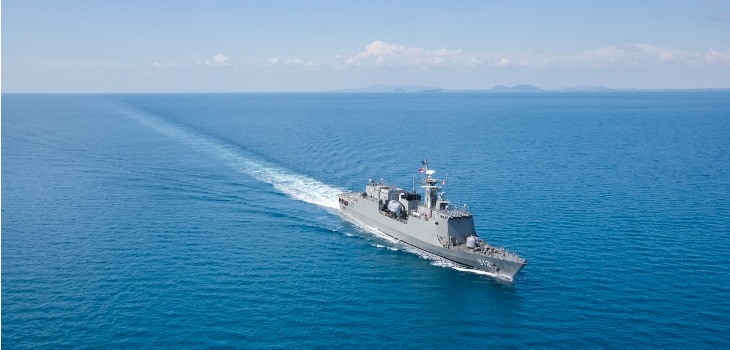 Welcome to the shipbuilding section
At Groupe Swagelok Quebec, we support you in the design, construction and commissioning of your maritime construction projects. Locally based, we can respond quickly to your needs by email, phone or through a Swagelok specialist. For fluid lines on your ships and under two inches, you can find advice from us in order to optimize their durability and performance. Because we know how essential it is to choose reliable and responsive suppliers, we are committed on a daily basis to effectively solve the challenges faced by our customers.
What we can do to help you

Durability
At sea, safety is paramount. This is why the choice of reliable and durable materials is essential. Several elements such as water, air humidity and salt can accelerate the corrosion process on parts and tubing . Vibration can also prematurely wear down the components of your system. Quality Swagelok products reduce the effect of corrosion under these conditions. Ask us for advice: a leak could be an issue for the equipment or installations located around your line!
ASK FOR OUR MATERIAL SELECTION GUIDE


Quick installation and maintenance
The space constraints on board ships in particular make the use of welding more difficult and dangerous. That's why the use of Swagelok compression tube fittings dramatically speeds up installation and maintenance time with the highest level of reliability. It makes it possible to create a watertight and reproducible seal, even after several refits.
Why you select Swagelok Tube Fittings

Global coverage
We can supply you with the parts necessary for the proper functioning of your fluid system thanks to our 200 service centers in 70 countries. We work as a team to meet your needs quickly regardless of the location of your vessel.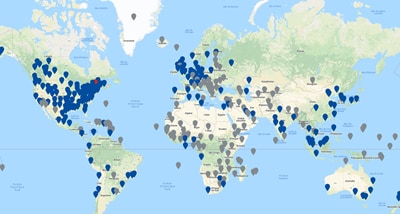 Inventory management
In the marine construction industry, delivery times are particularly tight. In addition to being located locally in Ville Saint-Laurent (Montreal), our efficient inventory management allows us to quickly deliver the necessary parts wherever you are. We keep a very large inventory in stock!

Optimization
On board ships, tight spaces and weight constraints can create daunting challenges. Our team will be able to support you from the design stage.

24h technical support
Do you encounter certain challenges when designing or building your fluid systems for your commercial or military vessels? Local and accessible, our team will be happy to help you quickly.
Applications
Our customers use the Swagelok network to assemble the following solutions:
| | |
| --- | --- |
| Fluid lines (water / air / oil) | Drinking water and fire systems, piping/tubing for cold water and seawater |
| Pipe/tube support systems | Laboratory on ship |
| Hydraulic actuation systems | Submersible and diving applications |
| Oil distribution systems | Pump mechanical seal systems |
| Compressed air systems | Injection skid: sealing of the propeller shaft |