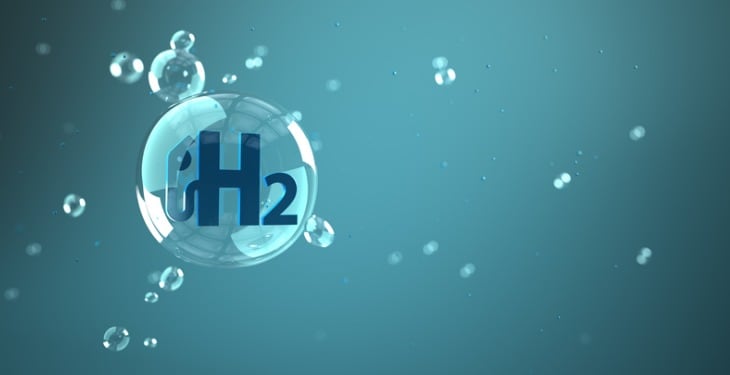 Hydrogen Industry
For more than 60 years, Groupe Swagelok Québec has contributed to the success of thousands of projects, including in the most critical applications. We joined Hydrogen Quebec in 2021 and are now putting our skills and expertise for the service of the hydrogen sector in Quebec! "Maximizing decarbonization" to achieve carbon neutrality by 2050 means exploring and developing the hydrogen sector, through structuring R&D projects, particularly in the industrial and heavy transport sectors.
Hydrogen, why?
Let us first mention transport, in which the fuel cell powers an electric motor. The current is created from hydrogen gas and oxygen. The counterpart of the technology: the implementation of charging solutions, equipped with an electrolyser, a storage system, a compressor, a distribution pump. So many critical applications in which designers will have to make their selection wisely. But hydrogen doenn't stop at transport: it is also found in the petrochemical and chemical industry for the production of methanol for example, in the electronics industry , in agriculture for fertilizers based on ammonia NH3 and even in the food industry for the manufacture of hydrogenated vegetable oils.
So, what does it take to produce hydrogen?
Whether it is by reforming natural gas with steam, by electrolysis of water, by gasification or by partial oxidation, manufacturing hydrogen is knowing how to deal with the specificities of this gas. Hydrogen is a gas whose molecules are very small . It can therefore easily escape or diffuse through materials. Producing, transporting, compressing and storing hydrogen under pressure requires highly reliable fluid system components ! To learn more about the specificities of hydrogen see our webinar :


Why choose your products for hydrogen from us?

Dedicated components
Depending on the applications, designers may look at very different components, ranging from classic tapered end threaded fittings , to other more technical components that are available today. The tightness of the joint, the resistance of the tube , even with large temperature variations, and the ease of assembly may lead to certain types of innovative fittings such as the FK fitting. With a patented design and pressure ratings up to 1551 bar, these fittings are specially designed for use with high pressure hydrogen. Safe and easy to assemble , they can generate significant productivity gains.


If you need assistance with these components, you can contact our specialist Jean-Michel Molle. We offer you a 30-minute free video conference interview!

Vibration resistance
Being able to effectively withstand the repeated and constant vibrations produced by a moving vehicle is essential: since small molecules are able to escape through even the smallest gap, the smallest leak can become a major problem. Only high-tech fittings such as Swagelok FK Series fittings can guarantee good performance in such applications.

Suitable materials
L316 stainless steel is a widely used alloy for making fittings, valves and tubes used particularly in hydrogen vehicles. However, you should know that it is subject to the phenomenon of hydrogen embrittlement : it can then become brittle and sensitive to cracking. A higher chromium and nickel content can provide protection against this issue.

Tests and certifications
EC-79 certification may be required for certain components used in light vehicles and heavy-duty vehicles at operating pressures above 30 bar (435 psig). Specific tests are required to obtain this certification, including corrosion resistance testing, endurance testing, hydraulic pressure cycle testing, and external leak testing. A specific marking will appear on Swagelok products benefiting from this certification.

Performance under pressure
The stored hydrogen is strongly compressed . This can be around 350 or 700 bar (5,000 or 10,200 psi) depending on the needs of the application. If you need some flexibility in your installation, there are hoses capable of withstanding pressures of 350 bar (5000 psi) reliably and are advantageously relayed by rigid steel tubes.

Reliable service
Through our Swagelok network, you can benefit from the expertise and experience gained globally in the sector!
Swagelok components for hydrogen systems
Fittings

Valves

Isolation valves
High Purity Valves
Double Block and Bleed Valves
High Messure valves
Manifolds
Other commonly used components:
Pneumatic or electric actuators
Flow sensors, pressure gauges, flowmeters
Sample cylinders
Tools
A question? Do not hesitate to contact us by email: