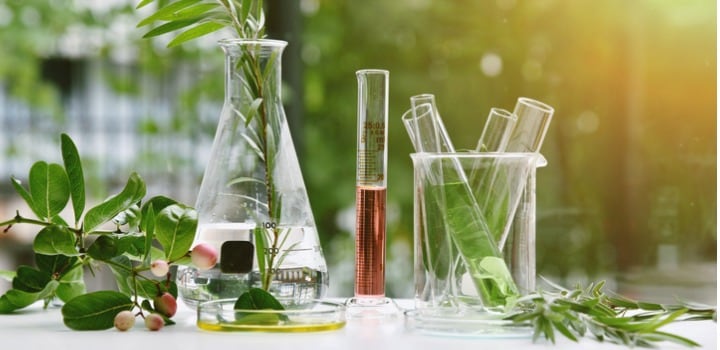 Essential Oil extraction
Currently on the market, there are several extraction methods for essential and vegetable oils. These include distillation, cold expression, solvent extraction, supercritical CO2, and oil maceration. At Swagelok Group Quebec, we understand the specifications for each of these methods and with our many products tailored to the essential and natural oil extraction industry, we can help you design and build your fluid systems.
Why do business with us?

Choice of materials
Let us guide you through the many possible materials to build your fluid systems needed to extract essential and vegetable oils. Our experts are here to help you make the right choice that will solve your problems related to pressure, temperature, CV, material compatibility, assembly and much more! The right product could save you downtime and lost revenue.
REQUEST OUR MATERIAL SELECTION GUIDE

Assembly
At Swagelok Quebec Group, we are more than a supplier of parts for your fluid systems. We can provide you with custom solutions tailored to the specifications of the botanical extraction industry. Contact us for more information on our custom services.
Our products adapted to the extraction of essential oils
Tube fittings
Available in tube sizes 1/16 to 2 inch and 2 to 50 mm

Consistently gaugeable upon installation
Easy to disassemble and reassemble
Wide variety of materials and configurations
LEARN MORE ABOUT OUR TUBE FITTINGS
Vannes d'instrumentation
Variety of end connections including integral Swagelok tube fittings

Broad operating temperature range
Large selection of sizes and materials
Minimal dead volume and entrapment zones




LEARN MORE ABOUT OUR INSTRUMENTATION VALVES
Hoses ans flexible tubing
Standard and custom lengths and end connection combinations available

Wide variety of types and materials
Broad operating pressure and temperature range
Available in hose and tubing sizes 1/8 to 2 inch and 3 to 50 mm; range of fractional and metric end connections




LEARN MORE ABOUT OUR HOSES AND FLEXIBLE TUBES
Pressure regulators
Instrumentation-grade and ultrahigh-purity models

Unique design features such as metal-to-metal seal to atmosphere
Spring-, dome-, and air loading
Self-vent and captured-vent options




LEARN MORE ABOUT OUR PRESSURE REGULATORS
Measuring devices
Vertical flow sensors

Pressure Gauges
Thermometers and Thermowells
Pressure Transducers
Variable Area Flowmeters




LEARN MORE ABOUT OUR MEASURING DEVICES
Quick connections
Quick Connects designed to minimize spillage and air inclusion

Push-to-connect design enables quick, simple operation. No twisting, turning, or wrenching.
Wide variety of configurations, end connections, and stem and body connector




LEARN MORE ABOUT OUR QUICK CONNECTORS