Complete solutions for analytical instrumentation
Sampling systems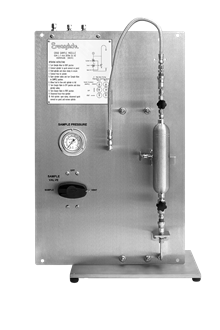 Customization of Swagelok grab sample systems enables safe and efficient sample capture , meeting the industry's most stringent needs, even in the presence of hazardous volatile compounds such as hydrogen sulfide H2S.
The panels are available in a variety of configurations and advanced features . In addition, our local support guarantees you fast and reliable expert service.
Fast loop module for analytical instrumentation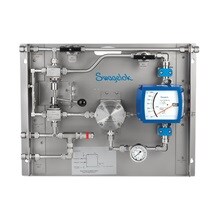 Fast Loop Modules are designed to handle high flow rates in sample transport lines and reduce delays in inline analysis systems.
Our certified technicians will be able to assemble this subsystem for you in our Montreal (Ville St-Laurent) workshop.
Conditioning panel /Field station module
These systems make it possible to make the sample compatible with the conditions of use of a chromatograph. It avoids supplying a fluid that is too hot or too cold or at an inadequate pressure. They are frequently used for online analysis, for their advantage in terms of speed and accuracy.
Technical support to engineering firms and laboratories
We provide expert support in terms of technical information, product selection and fluid system design. This includes :
Application engineering
Technical drawings
Product substitutions
Prototyping services
Product technical support
SUBMIT A REQUEST FOR ASSISTANCE
Products and material selection