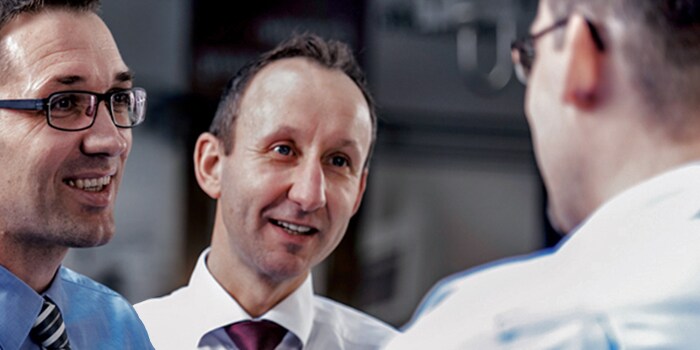 Get to know us
Swagelok Group Quebec is Swagelok's authorized sales and service center for Quebec and Labrador. Our superior products, efficient tools and equipment, and reliable, efficient shipping make us the world leader in fluid system components. We are always on the lookout for extraordinary talent. Please feel free to send us your unsolicited application!

Benefits that promote work-life balance

What makes us an employer of choice
Active community involvment : we support researchers and innovators in higher education institutions, CEGEPs and universities, as well as research organizations, laboratories and hospitals. We believe in the importance of training the next generation with quality equipment.
Our latest sponsorships:
Rocketery – Concordia
McGill Rocket Team

Continuing education plan ''a personalized accompaniment'' : a rich and positive employee experience is important to Swagelok Group Quebec. We support this goal by offering mentoring and allowing our employees to evolve through an ongoing training plan that allows them to appreciate and see their progress from a long-term perspective.

Interested in working at Groupe Swagelok Quebec ? We invite you to consult our job offers here.
We are always on the lookout for extraordinary talent. If you are an expert in sales, customer support and technical consulting in industrial fields, please send us your unsolicited application.
ADD HAPPINESS TO YOUR CAREER