SPA Vympel Ensures Quality and Reliability with Swagelok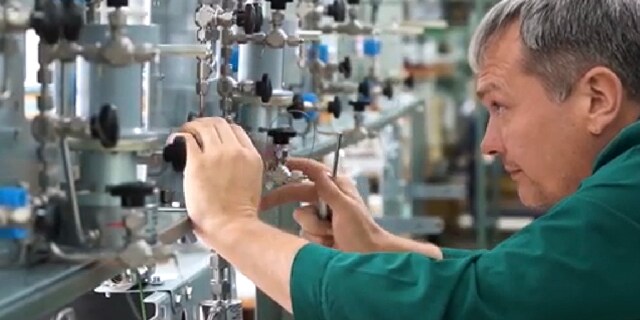 SPA Vympel Ensures Quality and Reliability with Swagelok
In the furthest reaches of civilization, gas production, transportation, and distribution equipment must be able to operate reliably under the toughest climate conditions on earth. Russia's SPA Vympel—an innovative manufacturer of automation, flow metering, and gas quality equipment—is up to the challenge.
Request more information about sampling system evaluation and advisory services
Vympel integrates a variety of high-pressure and small diameter Swagelok components into its solutions and takes advantage of Swagelok analyzer technician training opportunities and field engineering services. "The success of any enterprise depends primarily on the quality of their products," says Andrey Stepanov, director, Vympel. "And naturally, that depends on the quality of the components used in those products."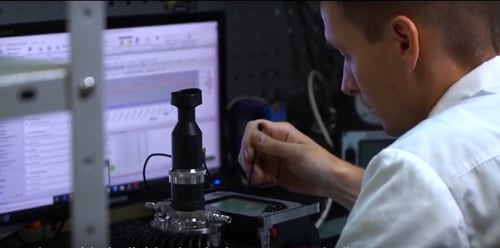 Watch how Swagelok Russia helps SPA Vympel succeed
It's a fruitful partnership that has lasted more than 20 years—here's a look at how both companies have achieved success together for decades:
The Stakes
Harsh Conditions
Vympel customers operate in some of world's toughest conditions—and it's where the company has developed its competitive advantage. Vympel products must offer high reliability in extreme, low temperatures reaching -60C in some applications.
A Need for Extreme Accuracy
Vympel analyzers are renowned for their accuracy, measuring water dew point, hydrocarbon concentration, temperature, and other critical criteria. Vympel customers trust these readings to make important decisions about their own end products.
The Solutions
Quality Components
"After we switched completely to Swagelok products, any problems associated with hissing, cracking, leaks, and other troubles completely disappeared," said Stepanov. Swagelok components have enabled Vympel equipment to operate reliably for the long term even under the harshest application conditions.
Field Engineering
In addition to quality componentry, Vympel takes advantage of expert field engineering services from Swagelok Russia to ensure those components are used effectively. Field engineers help develop design recommendations and documentation that incorporate best practices maximizing uptime and reliability across Vympel's operations.
PASS Training
Vympel engineers go through Swagelok Process Analyzer Sampling System (PASS) training, which ensures that all team members are equipped with the necessary skills to design and build optimized process analyzer sampling systems that deliver accurate results. This training has proven critical in the development of Vympel products in use around the world.
Learn about training opportunities from Swagelok
The Results
A Renowned Reputation
Vympel does business in more than 30 countries and has done so by building a strong reputation for quality and reliability throughout its three decades in business. Today, as requirements for oil and gas transmission grow stricter around the world, there's no room for compromise—and with Swagelok components, Vympel products deliver the results its customers expect.
A Strong Connection
Working together, Vympel and Swagelok have achieved some of the most advanced oil and gas equipment utilized in the world today. It's a relationship with no end in sight.
"We listen to our customers and understand that they are often given non-standard tasks," said Christian Mortensen, managing director, Swagelok Russia. "Working together with them, we help overcome difficulties and provide individual solutions to any challenge we have. Swagelok is not just about components. We see ourselves as a business partner that provides solutions."
Interested in learning about how Swagelok solutions can help you build quality, reliability, and accuracy in analytical applications? Contact us today to learn more.
Request more information about sampling system evaluation and advisory services
Related Articles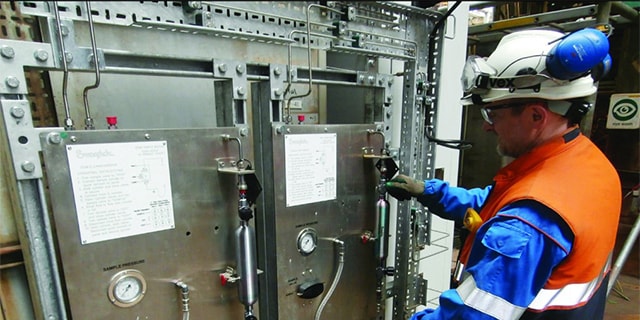 Sampling systems expert and veteran industry instructor Tony Waters offers plant managers and design engineers tested ways to identify and resolve 8 common challenges for process analyzer accuracy.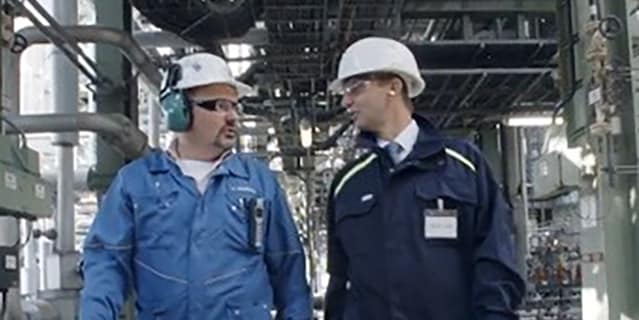 Swagelok's contribution to the safe operation of INEOS's petrochemical facility in Cologne, Germany maps back to the close collaboration between the two companies. Learn how Swagelok's trusted reliability helps INEOS ensure petrochemical safety.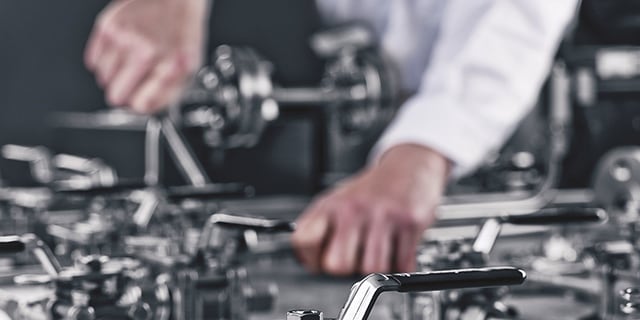 Like most plant managers and engineers, you have a lot of responsibilities—but not all the resources you need to run your plant safely and efficiently. Learn how to maximize throughput, reduce costs and avoid downtime while managing your fluid system.