Matthew P. LoPiccolo
Senior Vice President, Enterprise Program Office
I grew up in our family business of running service stations. While pumping gas, checking oil and washing windows, I learned the details of running a business. More importantly, I learned the value of hard work and how to serve customers, standing face-to-face with them to understand their issues and fix their problems.
But I knew my future wasn't in the service station business. So, I attended John Carroll University and in 1985, I earned a degree in computer science, which was a new degree at the time. After graduation, I was hired at Swagelok as a programmer in the distributor systems area. Being a part of something new was a great learning experience for me.
With my service background, Swagelok's sales and service center business model resonated with me. As I gained experience, I discovered what I liked most, though, was leading teams and projects. The process of creating and developing a team and then growing together to build something new became very inspiring to me.
Throughout my early career, I rotated though every area of information systems. After earning my M.B.A. in 2000, I was ready for a new challenge as director of distribution and logistics.
For six years, I led distribution centers in the U.S., Japan, Europe, and Australia. Later, the manufacturing customer service group was added to our team, and I had the opportunity to help start our World-Class Customer Service Programs that included ideas like the Service Summit. For the Service Summit, we invited sales and service center staff for a week-long visit to our factory — then sent our staff out to visit them in the field. Everyone learned what life was like at the other end of the phone. It was a face-to-face customer service lesson, like at the service station.
Then the company developed an idea to build a new Order Fulfillment Center where most of our inventory and assembly teams would work together. From 2004 to 2006, I led that program; at the time, it was the largest program Swagelok had ever done. For that work, I earned a Kerzner Award for Project Management Excellence. The award is in my office, but more important to me is the picture right next to it: the picture of our program team.
I still love leading programs and projects. If somebody said, "Here are the company's five most critical projects," I'd take all five, get a team, and get them done. I also love working with other people, helping to make things better and leading teams to accomplish big things. It's a great way to be involved in moving the company forward and helping others grow in their careers.
From 2007 to 2015, I served as vice president of information services and chief information officer. Leading Swagelok's information services and business system transformation (BST) was another great opportunity to help the company. These initiatives established a foundation for operational excellence in process and systems. Today, our BST work continues to make a significant difference in how we satisfy our customers. And, more importantly, many members of our program team are now in critical roles for the company.
From 2015 to 2020, I served as vice president, customer service and supply chain, with responsibilities for maintaining a healthy supply chain and providing world class service. We not only improved current, but also developed new, supply chain and service processes to better respond to business cycles. When customers need our products and services, we need to provide them as promised. What's more, when customers need additional help, we need to be there for them. Swagelok's supply chain and service systems help us deliver the quality, innovation, and other values we promise Swagelok customers.
Today, as vice president, enterprise program office (EPO), I am leading a team of associates to establish a holistic approach to strategy and planning; business process and data governance; program, project, and change management; as well as facilities management. We are also looking to better take advantage of the vast experience that is embedded throughout the organization by creating a network of department project offices and communities of practice. I am thrilled to have this new opportunity to help ensure Swagelok remains a world class organization in these areas.
Once again, I look forward to working with and developing a new team; then and now, people are my focus. "Listen, Learn, Help, and Lead" is a phrase that I picked up years ago. It still holds true for me today. Listen with the intent of learning, learn with the intent of helping, and then you will have earned the opportunity to lead.
Additional Insights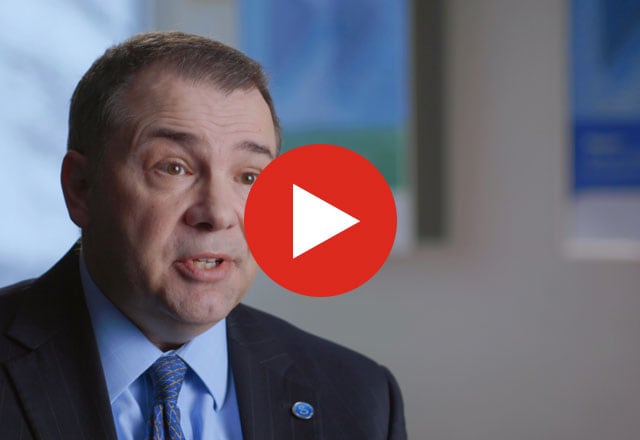 Obtain perspective on the value of putting every Swagelok corporate function on one planning system.