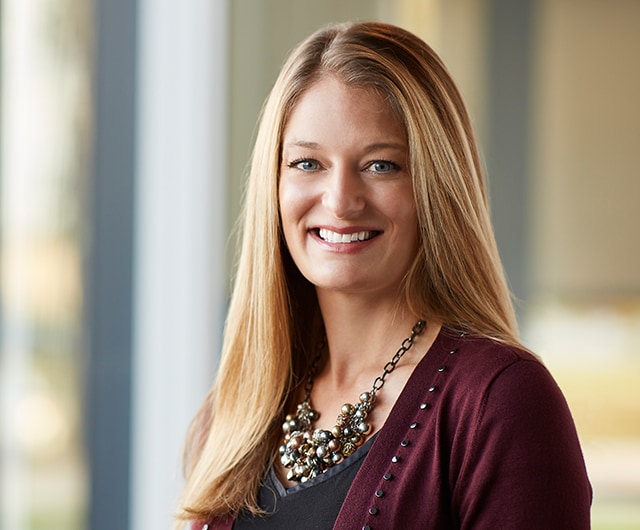 Hannah Delis
Vice President, Global Human Resources
Hannah Delis joined Swagelok in 2012 and was named vice president, global human resources in 2021. In this role, she is responsible for strategy development and execution of human resources programs and initiatives for Swagelok's global workforce. Hannah's global team oversees talent acquisition; learning and development; talent management; employee engagements; diversity, equity, and inclusion efforts; and benefits and compensation.
She joined the organization as a human resources business partner and in her Swagelok tenure has worked across all HR disciplines. Hannah's leadership in workforce development, organizational and talent management, and global HR business partnerships has helped establish the company as an employer of choice in Northeast Ohio and beyond.
Hannah began her career as a licensed independent social worker, serving as a children and family therapist and case manager for several community organizations. She is a proud graduate of The Ohio State University, holding a degree in criminology; and earned a Master of Science in social administration from Case Western Reserve University. Hannah serves on the board of The Children's Museum of Cleveland and the Swagelok Foundation.