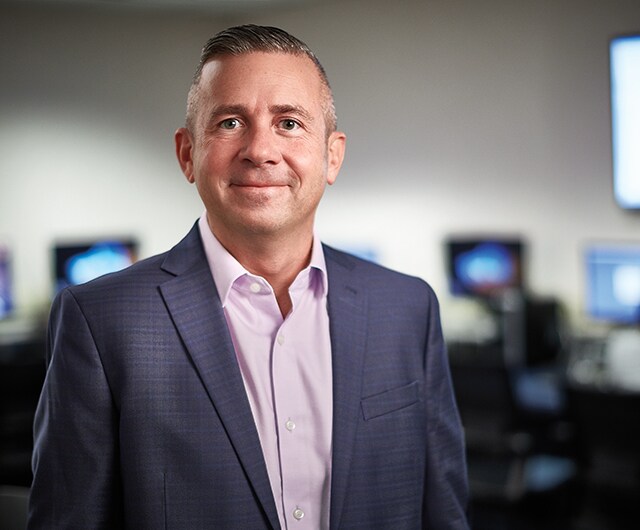 Chris Nehez
Vice President, Information Technology and Chief Information Officer
Although I had originally planned on becoming an attorney, I immersed myself in computers and technology at Ohio University and realized that I had a passion for that field of work. So, I followed my interests and changed my major to focus on communications and information technology (IT) and, in that sense, never looked back. It's been twenty-some years, and I am still passionate about what I do and enjoy applying technology to solve business problems.
I started my career as a consultant with Ernst & Young. Consulting offered a great opportunity to gain experience with a variety of companies—from financial services to manufacturing. It was project-based work, but I enjoyed going into a company, learning about the business and its technological landscape. The work gave me a good foundation and helped me realize that I wanted to move to a role where I could dig in deep and work for an organization long-term.
Throughout my career, it's always been important for me to believe in the company I work for and be proud of what the company makes and does. I've been fortunate to work for some amazing companies through the years, and Swagelok is no different. In my current role as vice president, information services and chief information officer, I am excited to help Swagelok align our people, information, technology, and processes to support our overall strategy and apply technology and information as a competitive advantage.
Information technology is always changing, and that's a big part of its appeal to me. Twenty or thirty years ago, everyone in the IT department knew IT, and everyone else in the company went to them for those services. Now, most people have at least some experience with technology and what it can do. So, the function is playing a different role. I like to think of the function transforming into a consultancy with deep technical expertise. Today, our role is to seek to understand what the business wants to accomplish first—and then find a way to accomplish the goal through technology.
I'm humbled by the responsibility that I have at Swagelok not only to advance our systems and capabilities, but also to support the career interests and development of a strong information services team. As a leader, I think it's so important to tap into the collective intellect of the team. If we're working together and using technology and information in an innovative way, the experience is rewarding and fulfilling for everyone.
Outside of work, I'm a single dad and raising three kids. They're great students, they have great hearts, and I couldn't be prouder of them. Even as a dad with a busy career, I'm always looking for opportunities to make a difference where I can. I'm a 2019 graduate of Leadership Cleveland, which is a year-long program that helps you gain a better understanding of the community's challenges and how you can make a greater impact.
I'm a big believer in giving back and paying it forward and serve on the board of FrontLine Service, whose mission is to end homelessness, prevent suicide, resolve behavioral health crises, and overcome trauma. It's an amazing non-profit that assists some of the most vulnerable members of the community.