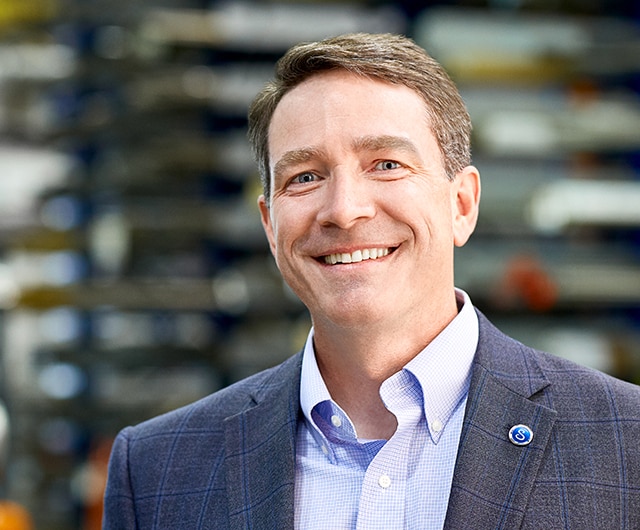 Brent A. Blouch
Senior Vice President, Supply Chain and Customer Solutions
My grandfather and my dad were two tremendous influences who impacted my choice of career pathways early on. I will always have fond memories of working with my grandfather in his wood-working shop. He loved to create and build with his hands, and he passed that love down to me. From my dad, I learned the value of hard work and the importance of loving what you do. My dad's career led to us moving around quite a bit; through it all I watched him balance his passion for work and love of family.
Even though I've lived in other places—Montreal, Detroit, South Carolina, Florida, and Washington DC—I've always considered Cleveland my home. In fact, I think my Cleveland roots are one of the biggest influences in what I do today.
As a kid, I enjoyed sports, both as a participant and as a spectator. My family and I were big Cleveland Browns fans, and some of my best memories are going to Browns games with my grandfather who was a season ticket holder since the 1960s. I'm still a fan today, and I take my sons to the games now. Being a Cleveland sports fan makes you tough; it requires a lot of optimism and tremendous loyalty.
When I graduated from Miami University with an engineering degree, I joined Price Waterhouse as an IS consultant. The opportunity to travel and work with different clients was a great experience out of college. From there, I worked as a contractor for a number of clients who were augmenting their teams. Eventually, I joined an Internet start-up company in Alexandria, VA, right outside of Washington DC.
My time with the start-up was an amazing experience because I had to wear so many hats in order to build something from the ground up and make it profitable. It was also my first real cut at leadership, managing the website development team. The climb to profitability had many bumps along the way, requiring me to learn quickly and adapt to new situations.
Although I enjoyed what I was doing, I had a growing desire to get into manufacturing in order to lead bigger teams, solve complex problems, and be part of making something tangible. A short while later, the time seemed right to change careers. The first step was attending Case Western Reserve University full-time, and I graduated with my MBA in 2006. This move also enabled me to move my growing family to Cleveland.
I was fortunate to connect with Swagelok after graduating and began my career as a business analyst in the corporate raw materials warehouse. I gained leadership experience as a scheduling supervisor and shop floor supervisor before moving into managerial positions in planning, operations, and engineering within the organization's fitting services group.
Then I was presented with a significant stretch opportunity when I was promoted to a director position in HR. It was so different from the operations side of the business. I learned a lot about a much different aspect of the organization and was challenged to adapt my style as a leader during those 18 months. I had a new perspective when I returned to operations as a director of the fitting services group.
Swagelok has provided me with so many opportunities to work with talented people, learn from great leaders, and put my own leadership skills to use. I've had the chance to build strong working relationships across the organization and to develop strong teams. All of these experiences have prepared me for my current role as vice president, global sourcing and logistics.
The purchase and supply of material, components, and services are critical to what we do each day and to the value we provide to our customers. If you think about the responsibility of the global sourcing and logistics team, it's to mitigate any supply chain risk and enable value through our supply chain. We have to make sure that we have a talented team leveraging robust processes to enable results through our supplier relationships.
Outside of work, I enjoy spending time with my family in their many activities. I am also proud to serve on the board of a non-profit called Towards Employment, whose mission is to empower individuals to gain and maintain employment. Being able to help people develop basic job skills and establish careers so that they can take care of themselves and their families is rewarding. I'm proud of Cleveland, and I like being a part of making it better.
Additional Insights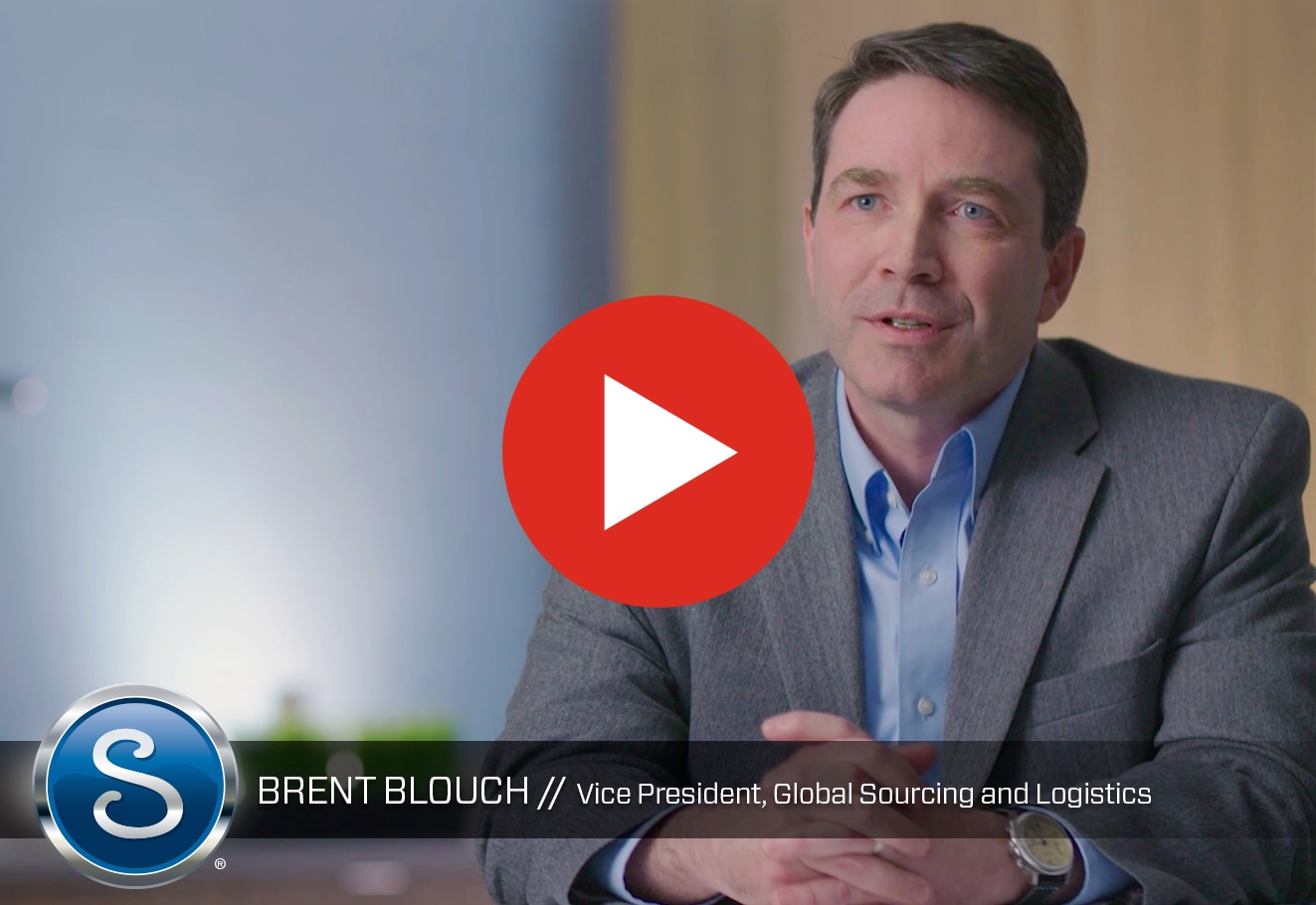 Consider how Swagelok's approach to managing its global supply chain and raw materials testing positively impacts the quality of its products and service levels.