Swagelok Company names James Cavoli Vice President, Distributor Support Services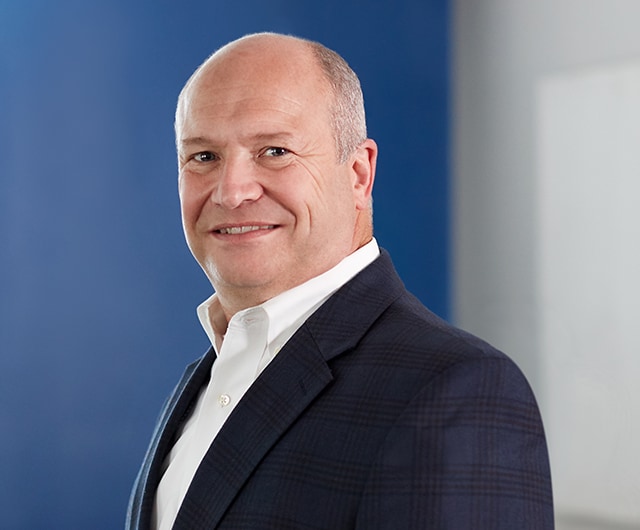 Swagelok Company names James Cavoli Vice President, Distributor Support Services
SOLON, OHIO (March 12, 2019) – The appointment of James Cavoli as vice president, distributor support services was announced today by Arthur F. Anton, Swagelok Company chairman and chief executive officer. The appointment is effective immediately.
Cavoli has been a member of the executive leadership team since 2014, serving as vice president and chief financial officer. He joined the company in 2010 as its director of strategic sales. During his tenure, Cavoli led the finance organization through optimization of Swagelok's first SAP® business system installation and was responsible for transforming the company's approach to finance analytics, processes and tax management.
In his new role, he is responsible for leading Swagelok's global sales organization, consisting of more than 3,500 associates employed at more than 200 authorized sales and service centers. Authorized sales and service centers deliver local service and support to Swagelok's global customer base in 70+ countries. Cavoli and his team will focus on continued collaboration between sales and the corporate functions to drive business growth, policy development and governance, and the optimization of sales and service center quality programs and functional operations.
Cavoli holds a Bachelor of Science in accounting and international management from Georgetown University and a Master's in Business Administration from Harvard Business School. Prior to joining Swagelok, he was chief executive officer for LS Insights and worked in management positions for Progressive Insurance and Ford Motor Company. Cavoli also served as a captain in the U.S. Army. He is a board member of The Gathering Place and a trustee of the Swagelok Foundation and the Harvard Business School Club of Northeast Ohio.
About Swagelok
Headquartered in Solon, Ohio, U.S.A., Swagelok Company is a major developer and provider of fluid system products, assemblies, and services for the research, instrumentation, process, oil and gas, power, petrochemical, alternative fuels, and semiconductor industries. With the goal of extending product life cycle and delivering consistent quality and reliability to our customers, Swagelok invests heavily in materials science and product design. Swagelok is committed to collaborating with customers through custom designs, special assemblies, manufacturing, and maintenance.
Our more than 200 sales and service centers in 70 countries are dedicated to building relationships with local customers, yet our resources are global and interconnected. Around the world, we can provide factory support, field engineering, and technical services as well as coordinated deliveries and a range of options for replenishing inventories. For more information about Swagelok, visit our website at www.swagelok.com.