Press Release – 8/28/2017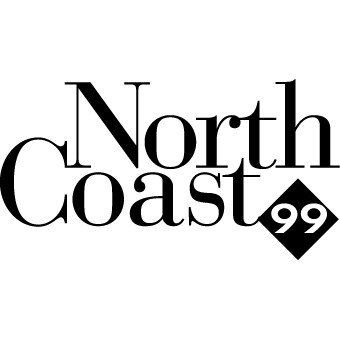 ERC Celebrates Swagelok as One of Northeast Ohio's 99 Best Places to Work in 2017
SOLON, OHIO — Swagelok Company is proud to be recognized by ERC as one of Northeast Ohio's 99 best places to work. This is the seventh time that Swagelok has received the award.
"The NorthCoast 99 award is a celebration of our people. To have the leadership team at ERC recognize the talent we have at Swagelok, and the environment that they create to deliver value to our customers, is a tremendous honor," says Arthur F. Anton, chairman, president and chief executive officer, Swagelok Company.
NorthCoast 99 recognizes great places to work for top performing people that drive results, provide competitive advantages, and allow businesses to innovate and grow. Applicants are evaluated based on policies and practices related to the attraction and retention of top performers, as well as data collected from employee surveys.
"We're extremely honored to recognize the 2017 NorthCoast 99 winners. These organizations have earned the right to call themselves a great workplace by their dedication to attracting, supporting, retaining, and motivating their Top Performers. ERC developed the NorthCoast 99 program with the hopes of inspiring local leaders to promote the great workplace movement," comments Pat Perry, president, ERC.
About ERC and the NorthCoast 99 Program
NorthCoast 99 is an annual recognition program that honors 99 great workplaces for top talent in Northeast Ohio. The program is presented by ERC. ERC helps organizations create great workplaces by providing HR resources, training, and consulting services. Sponsors of the NorthCoast 99 program include: Anthem Blue Cross & Blue Shield, CareerCurve, Cleveland Magazine, ERChealth, Frantz Ward LLP, Gino's Awards, Oswald Companies, Staffing Solutions Enterprises, and Ultimate Software.
About Swagelok Company
As a growing organization, Swagelok is actively recruiting talented machinists, production supervisors, engineers, and operations and supply chain leaders. Job applicants can view open positions at jobs.swagelok.com.
Headquartered in Solon, Ohio, U.S.A., Swagelok Company is a major developer and provider of fluid system products, assemblies, and services for the research, instrumentation, process, oil and gas, power, petrochemical, alternative fuels, and semiconductor industries. With the goal of extending product life cycle and delivering consistent quality and reliability to our customers, Swagelok invests heavily in materials science and product design. Swagelok is committed to collaborating with customers through custom designs, special assemblies, manufacturing, and maintenance.
Our more than 200 sales and service centers in 70 countries are dedicated to building relationships with local customers, yet our resources are global and interconnected. Around the world, we can provide factory support, field engineering, and technical services, as well as coordinated deliveries and a range of options for replenishing inventories. For more information about Swagelok, visit our web site at www.swagelok.com.