Swagelok on America's Best Employers List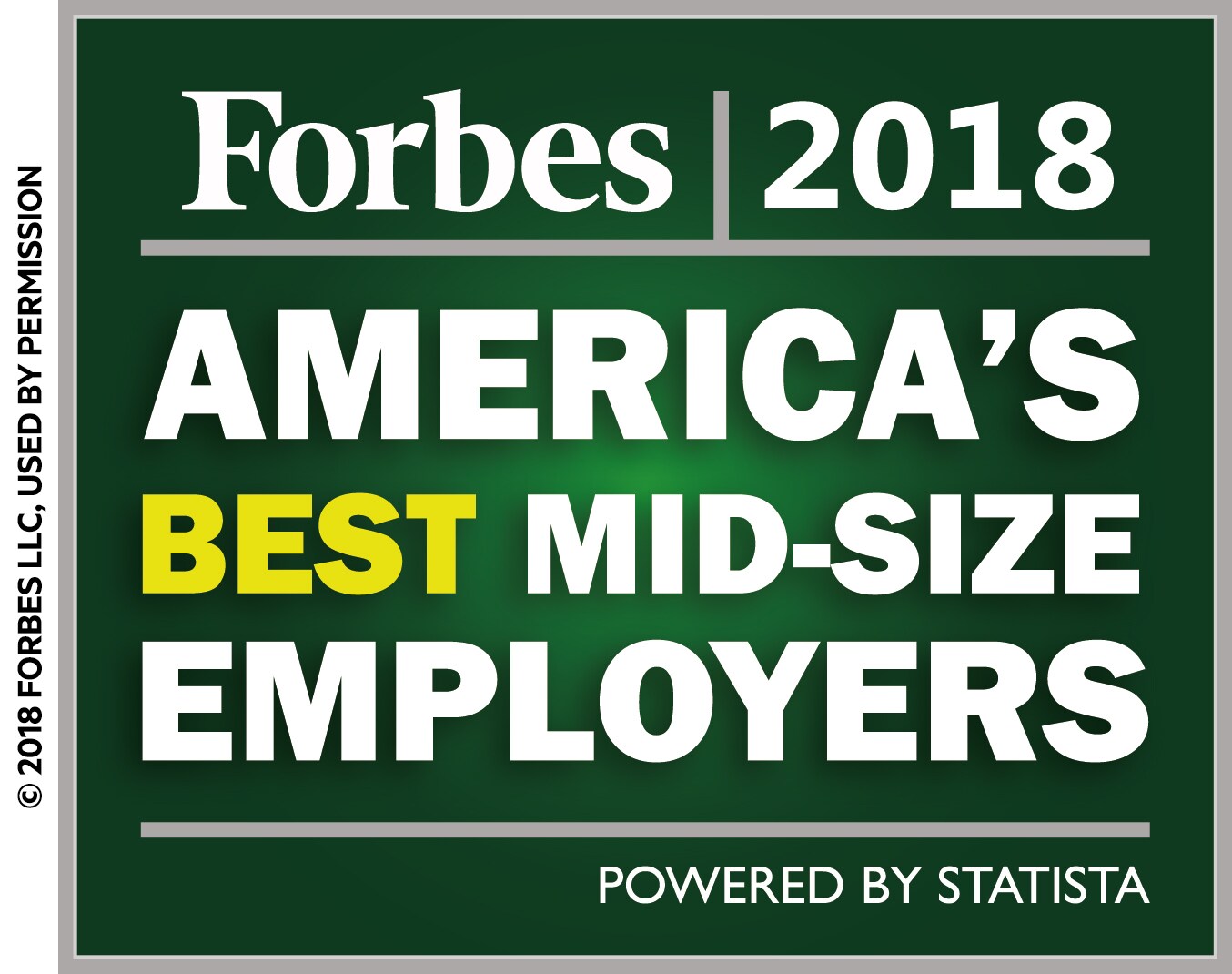 Swagelok Company Named #49 in Forbes' Annual Employee Survey
SOLON, OHIO — (May 8, 2018) — Forbes Magazine recently announced the results of its annual survey of employees, naming Swagelok Company No. 49 on its America's Best Employers list. Swagelok was one of 14 companies in Northeast Ohio that made the list of the top 500 midsized companies (1,000–5,000 employees) for 2018, and fourth overall in the engineering/manufacturing category.
"We are proud to be recognized as one of the country's top employers by Forbes," said Arthur F. Anton, chairman and chief executive officer. "Our associates are an incredible group of people who bring their best every day to Swagelok to create a values-driven culture that celebrates innovation, quality, respect for others, and a focus on the customer."
In the last year, Swagelok celebrated its 70th anniversary and expanded its workforce by almost 1,000 associates to support growth. The company recently announced the creation of a new global headquarters and innovation center, which will bring together 300-350 associates from across the organization into a space designed for enhanced collaboration among associates, customers and the sales channel. A request for proposal (RFP) is open until June 1, 2018.
Forbes' annual survey is administered to approximately 30,000 working Americans employed at companies with at least 1,000 people. Participation was voluntary and answers anonymous. Respondents were asked more than 30 detailed questions about working conditions, and were asked to determine, on a scale of zero to 10, how likely they were to recommend their employer to someone else. They were also asked how they feel about the other employers in their respective industries.
For more about the nationwide ranking, read about Forbes 2018 Americas Best Employers.