Swagelok Company Announces New Vice President of Corporate Communications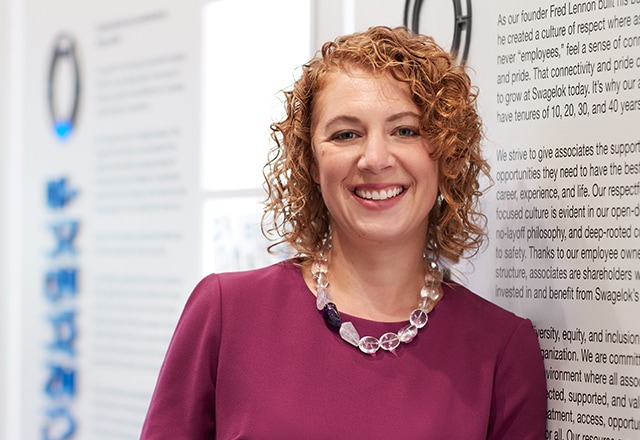 Swagelok Company Announces New Vice President of Corporate Communications
SOLON, OHIO – (June 20, 2018) – The appointment of Theresa L. Polachek as vice president, corporate communications was announced today by Arthur F. Anton, Swagelok Company chairman and chief executive officer.
Polachek's promotion is effective July 1. She joined Swagelok in 2007 and has held several leadership roles within communications, most recently as the director of global brand and communications strategy. As vice president, she will be responsible for Swagelok's internal communications, global brand program, marketing communications, digital presence, and customer experience strategies. Polachek is a graduate of John Carroll University and holds Accreditation in Public Relations from the Public Relations Society of America.
About Swagelok
Swagelok Company is an approximately $2 billion privately held developer of fluid system products, assemblies, and services for the oil and gas, chemical and petrochemical, semiconductor, transportation, and power industries. Headquartered in Solon, Ohio, U.S.A., Swagelok serves customers through 200 sales and service centers in 70 countries, supported by the expertise of 5,500 corporate associates at 20 manufacturing facilities and five global technology centers. To learn more, please visit www.swagelok.com.